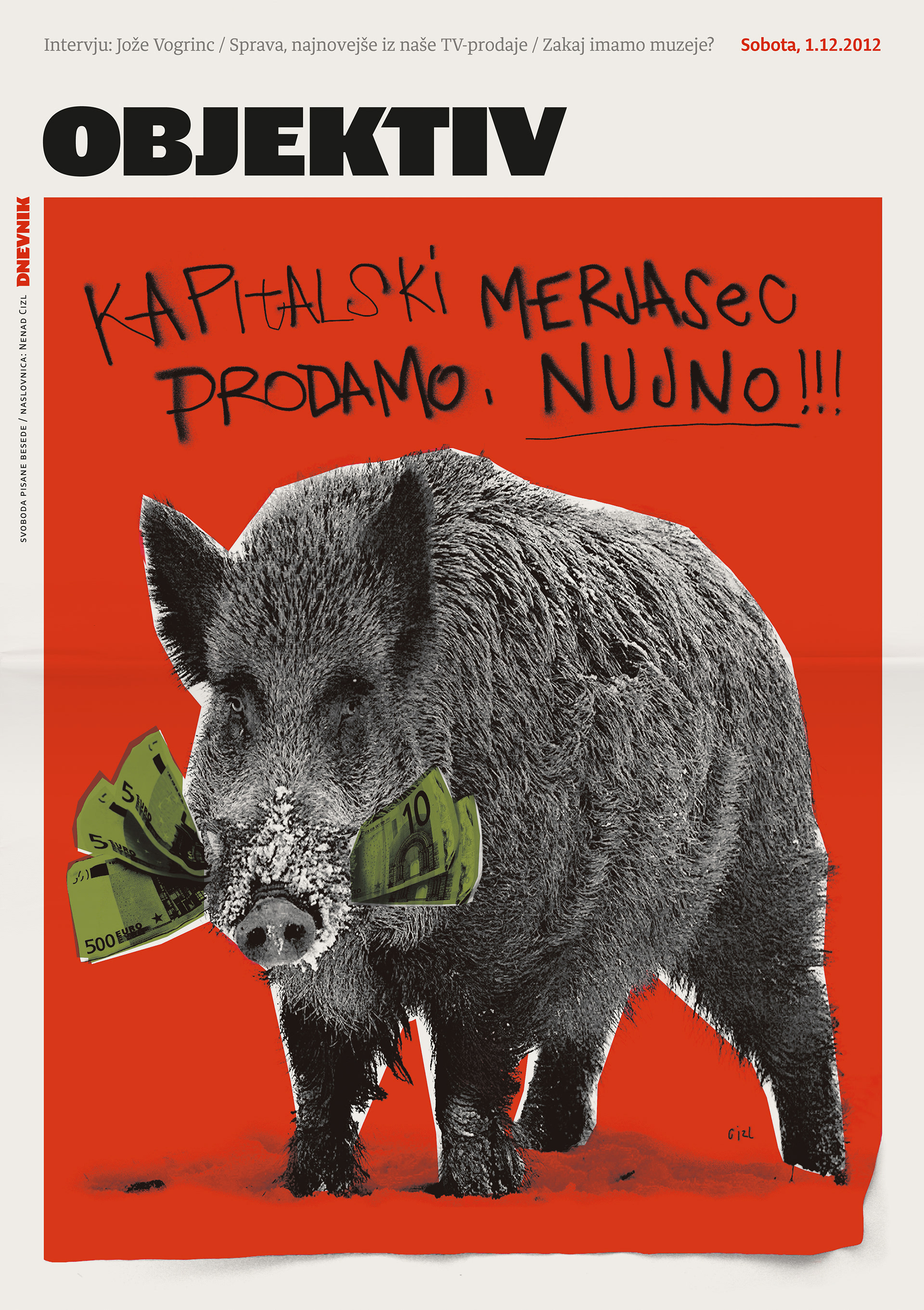 Urgent! Capitalist boar on sale!
The boar refers to the corrupt ex-major of Maribor, who once bragged about his business skills by giving a rather dubious boar breeding business example. The cover illustrates the sentiment towards the mayor in the wake of the big anti-corruption protests that - among other - demanded his resignation. The cover was adopted by people and used again during other protests against the greed and corruption of the state.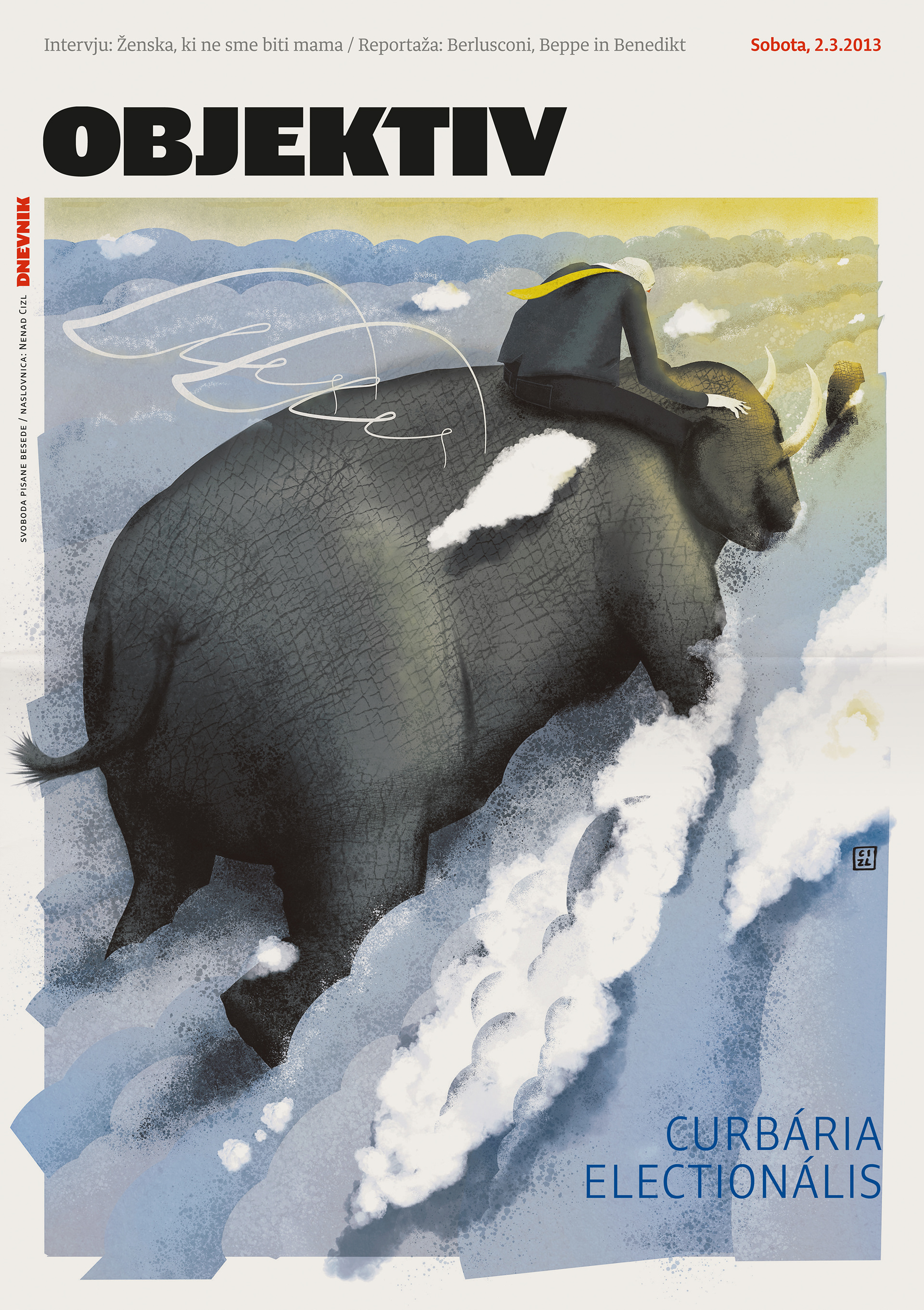 The former Prime Minister Janez Janša sees conspiracies everywhere. When the Commission for the Prevention of Corruption found him unable to explain the source of his income (later he was found guilty in a bribery trial concerning the biggest Slovenian arms deal with Patria), he attacked the Commission for spreading lies and false accusations. Years ago, when he was interviewed regarding the Patria case, the journalists asked him about the allegations concerning a bribe and he mockingly responded, "It will be true, when elephants can fly". It seems they can.